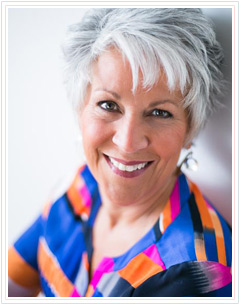 Heather Knittel
Being organized is a trait that comes easy to some. Others must devote time to learn it. Being highly organized comes naturally to Heather who started a career in health care, moved on to property management and worked for 16 years, in sales promotion and community relations in the broadcast industry. But long before she got a job, the youthful Heather was hard at work honing the skills that enabled her to become the High Priestess of professional organizing she is today. As a child, even her underwear was labelled- with the days of the week.  She can even teach you how to fold fitted sheets! With talents like that, Professional Organizing was more than a career change.  It was a calling. Heather's nick-name is Rambo due to her love of a challenge and her gentle but firm methods with clients who swear by her.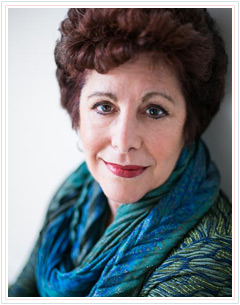 Susan Borax
Susan's decision to become a Professional Organizer was more like an epiphany.  After a long career in teaching, sales and marketing Susan was contemplating  opening her own business. On a return flight from San Francisco in 2004 she looked up at the TV monitor expecting to see the usual fare of short flights: Seinfeld or Friends re-runs. Instead, the airline was airing TLC's Clean Sweep at 35,000 feet!  Susan took this literally as a sign from above.  For years she had been coaching disposophobic friends and relatives mired in clutter that drove them to despair. She never realized this could be her job. Would people pay for this help? This required further examination.
As a team
Whether our mission is to tackle a client's Hall of Shame, (a seldom accessed impassable 10 foot corridor connecting two equally impenetrable rooms), or excavate an overly endowed Man Cave, (a sanctum crammed with beer coasters and sports memorabilia, utterly devoid of feminine sensibility), the Good Riddance team apply their skills, vision and humor to our client's advantage. Supporting clients through downsizing and moving processes continues to be our passion.
Over the last 12 years, we have been featured in numerous articles, interviews and TV and radio spots.  As authors of the book Good Riddance: Showing Clutter the Door, we zero in on worthless household stuff taking a light-hearted approach to help people battle clutter. No matter how busy we are, we love theatre – creating, producing and starring in a musical revue, Cluttermania, a show we've performed for 8 years. We  present organizationally themed workshops on a regular basis. We have been members of the Professional Organizers of Canada (POC) since 2004 the National Association of Senior Move Managers, the Better Business Bureau, The Next 50 Alliance and the Burnaby Seniors Resource Society.