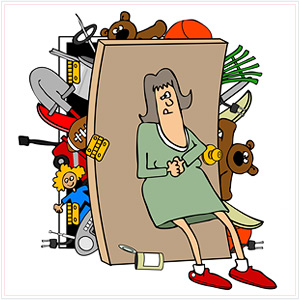 Gain insight on important Financial Matters to consider when you move, including ways to supplement exsisting income, generating regular cash flow and managing erosion of capital.
Click here to see the see the full poster: Sept 21 2017 Downsizing Flyer.pdf
Date: Thursday September 21st
Time: 10:30am
Location:
RBC Bainbridge Branch
2840 Bainbridge Ave
Burnaby, BC, V5A 3W7

Sat Jul 8th 10:30am – 6:00pm
12th Annual West Coast Modern Home Tour and Reception
West Vancouver Museum, 680 17th St, West Vancouver, BC V7V 3T2, Canada  
July 10
Susan and Heather will be guests on the noon news at Global at 12:30.  They will be giving tips on home organizing projects for summer that make your life easier year round.
July 13th
Heather and Susan will be presenting a musically infused presentation Good Riddance Showing Clutter the Door as an enrichment session at BC Conference UCW at UBC.

Saturday June 24, 2017
Time: 10 AM to 4 PM 
Seniors' Health and Resource Expo
Location:
South Arm United Church,
11051 No. 3 Road
at Steveston Hwy, Richmond
The Seniors' Health and Resource Expo has FREE Admission, free parking, prizes, featuring live entertainment, food trucks and more. Various informational seminar topics by subject matter and experts.
See the full postre here: CARP BC POSTER – 2017.pdf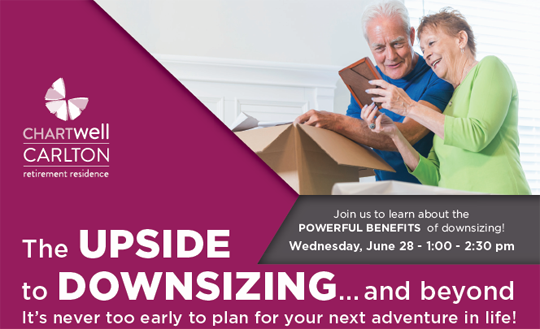 Wednesday June 28, 2017
Time: 1PM to 2:30 PM 
The Upside to Downsizing: Susan Borax and Heather Knittel
– Don't Let Your Stuff Prevent You From Moving!
This presentation is designed to help individuals implement simple and practical downsizing strategies. It focuses on a supportive step by step process and resources available to help individuals reduce guilt, stress and confl ict around the disposition of excess belongings through sale, donation and recycling.
Downsizing offers unexpected opportunities for family member to connect, learn from one another and celebrate memories. Co-founders Susan and Heather are also the authors of Good Riddance: Showing Clutter the Door and creators of the musical revue, Cluttermania!
RSVP: Heather Goudreau: 604-839-4126 • hgoudreau@chartwell.com
Erin O'Kane • 604-839-4945 • eokane@chartwell.com
See the full poster here: The Upside to Downsizing Event.pdf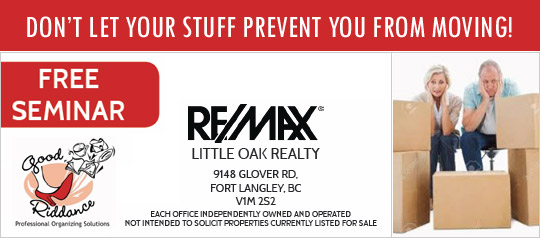 Saturday, April 22, 2017
Time: 11AM
DON'T LET YOUR STUFF PREVENT YOU FROM MOVING
Good Riddance Professional Organizing Solutions has been helping clients manage the struggle with clutter since 2005.
Practically Daughters senior move manager program provides the know-how and decision support to downsize the home for sale or clearing. Their dedicated staff will organize the entire move including packing & unpacking, hire and supervise movers and setting up the new residence.
Please welcome Susan Borax & Heather Knittel the queens of showing clutter the door!
To register email or call: 604-614-4391 / gloriage@shaw.ca
Saturday April 22, 2017
11am | Door prizes and coffee/tea
Hosted by Gloria McGalliard