Trusted Sidekicks, Resources & links

Sempix Photo Services 
Sempix specializes in scanning and digitizing your family's old photos, slides, film and negatives. We come to you, scan everything, and then give you your digitized copies there on the spot. It's that simple.
Please visit www.sempix.ca for more information.
Tel. 778-898-6088

Clothes Line &
Canadian Diabetes Association 
Clothesline is an innovative program that reaches out to millions of individuals in more than a thousand Canadian communities. Each year, the program diverts more than 100 million lbs. of clothing and household items from landfill sites across the nation. Proceeds raised by the program support the Canadian Diabetes Association. 

Call: 1-800-505-5525 to schedule a free household pick-up
Website: www.diabetes.ca/clothesline 
Facebook: www.facebook.com/Donate2Clothesline 
Twitter: www.twitter.com/DiabetesClothes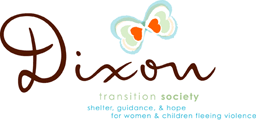 Dixon Transition Society provides Transitional Housing, Counselling and support to women and children survivors of domestic violence. For information visit our website: www.dixonsociety.ca or call 604-433-4191.
Because Every Woman and Child Has the Right to Be Safe.

BASES (Burnaby Association for the South East Side) supports neighbourhood public schools to fund after-school programs, breakfast programs, summer camps, sports, music programs and more. Donations of clothing and small household items are welcome!Base Family Thrift Store 
Location: 7666 Kingsway, Burnaby (between 13th and 14th Avenues)
Contact Kathy Richardson at basesdonations@gmail.com

Filmgo Sales
British Columbia's most unique consignment showroom featuring one of a kind home furnishings, movie props, jewelry, art, collectibles, and more!
Call: (604) 456-0515
www.filmgo.ca

1st Hoarding Clean Up
1st Hoarding Clean Up was formed to provide compassionate help for hoarders, along with their families, when their living environment becomes too difficult to manage on their own.. 1st Hoarding Clean Up was created by Brian Woronuik, founder of 1st Trauma Scene Clean Up Ltd. (TSCU). British Columbia's premier bio-hazardous cleaning company. Brian and his team have been providing hoarding help as part of TSCU's services since 2001.
Call: 855.GOT CLUTTER
www.1sthoardingcleanup.com/services

BjK Seniors Advocate
We help seniors and their families in crisis but why wait for a crisis. If you are age 60 plus, plan your care and lifestyle wishes now. Book a consultation and use our viability study to choose housing and care options and strategize your support network to suite you based on your values. Pre planning provides peace of mind and eases stress on others when you can no longer make your own choices. We co-ordinate, monitor and liaise on your behalf when needed. 
Call: 604-767-4994 or go to www.seniorsadvocate.ca

Developmental Disabilities Association
The Developmental Disabilities Association is a non-profit organization that provides over 50 community-based programs and services to children, adults and their families with developmental disabilities in Vancouver and Richmond. We create extended networks of support, investing in individual needs, and always striving for an inclusive and safe community. Over 1600 individuals and families in the Vancouver and Richmond area are served by the Developmental Disabilities Association every year.
Website: www.develop.bc.ca
Head Office: 604.273.9773
For Donation Pick-Up or Donation Info: 604.273.4332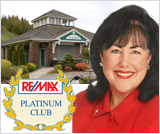 Helen Grant
Buying a Vancouver home can be stressful and confusing but with my guidance and advice you will get your dream home and enjoy the process. PLUS, I know how to make your home stand out above the Crowd and how to put together a
proven Homeowner's Marketing Plan that gets fast results!

Junkyard Dawgs Rubbish Removal Ltd
We provide a quick solution to your need for space. Call us to schedule a time for us to come by for an estimate. No obligations. If you're happy and want to go ahead, we'll load it right away.
Website: www.junkyarddawgs.ca 
Tel: 778-$389JUNK (5865)
"Our business is picking up.. Making your junk collectable!"

Maple Leaf Self Storage
MAPLE LEAF SELF STORAGE has been providing families in B.C. and Alberta with convenient, flexible and affordable solutions for their self storage needs. Their comprehensive storage services include helping you pick the right size locker to giving you advice on how to make the best use of your space. Maple Leaf is dedicated to making your storage experience as smooth and hassle-free as possible.
Visit www.mapleleafstorage.com for more information or drop by one of their locations today for a tour of their facilities and a cup of fresh brewed coffee.

Peter Silin – Diamond Geriatrics
Diamond Geriatrics provides assessment and care planning for seniors and families. This includes help with finding and preparing for moving to seniors housing, counseling, monitoring in home or in a care facility, Our team of professionals help maintain or restore a seniors functioning to the highest level possible.