Are you ready to work with us?
If you are truly fed up with the state of your home, hiring Good Riddance is a sensible alternative to arson or enlisting in the Foreign Legion. With our support imagine your life minus:
Running late
Endlessly looking for things
Hiding when the doorbell rings
Instead, think about:
Finding precious jewelry that has been missing for decades
Paying a visit to the basement that no longer provokes anxiety
Waving good-bye to useless debris that you've been dragging from home to home
Living with a place for everything
Entertaining again
Getting guidance from Good Riddance's downsizing specialists empowers you to overcome your organizing challenges. Ask yourself if you are ready to team up with Good Riddance to show clutter the door?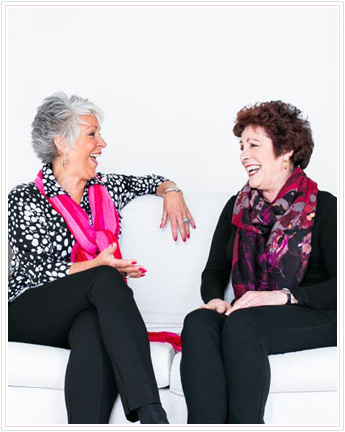 Saving YOU not your stuff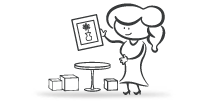 Residential Organizing
The floor is not a storage area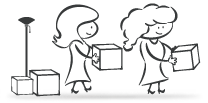 Moving & Downsizing
You just can't take it all with you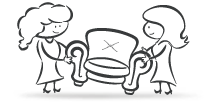 Senior Move Management
Don't let your stuff prevent you from moving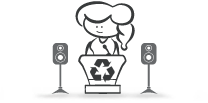 See Us
See our latest upcoming events